The Jewel Update
January 7th, 2016
Progress Images

OPPORTUNITY: PENTHOUSE #2 on the 17th floor

12' CEILINGS + 360• VIEWS




For information, please contact:
Thomas James Mannausa, President, CPM*, AMO®, Realtor®

T Mannausa & Co.,
5 South Gulf Stream Avenue
Sarasota, Florida 34236
Office: 941.365.1511
Cell: 941.704.5873
Fax: 941.365.0807
Email: tmctjm@aol.com
www.mannausa.com

Congratulations!
The Jewel has received TCO from the City of Sarasota July 11, 2016. Below are a few photos of the public/common areas of this iconic project. All the best!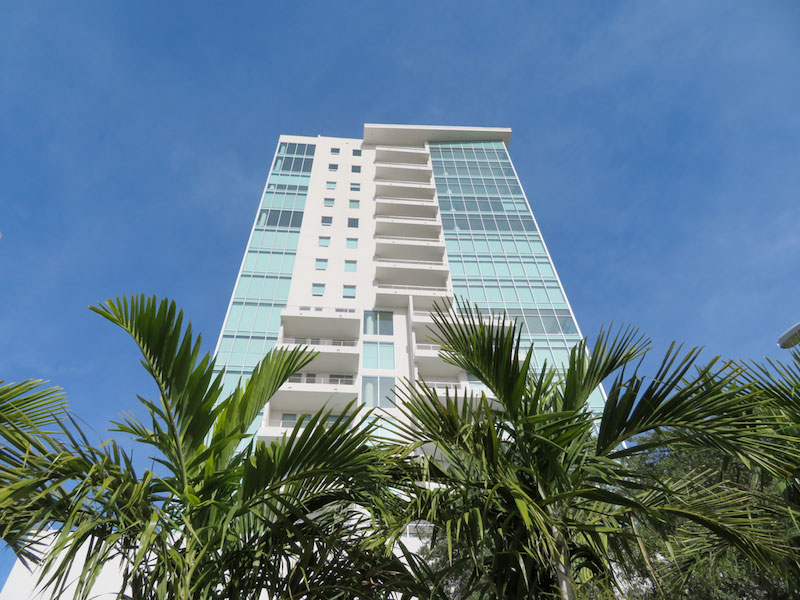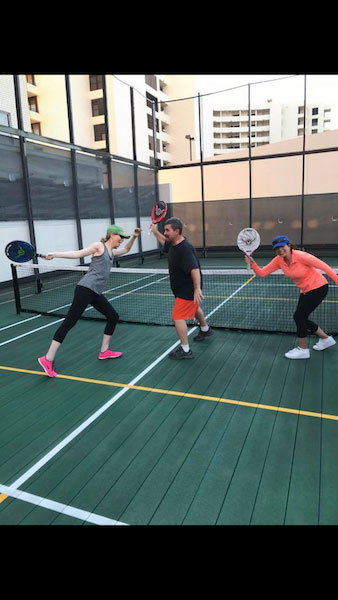 "We just love The Jewel! The fitness center is really wonderful!"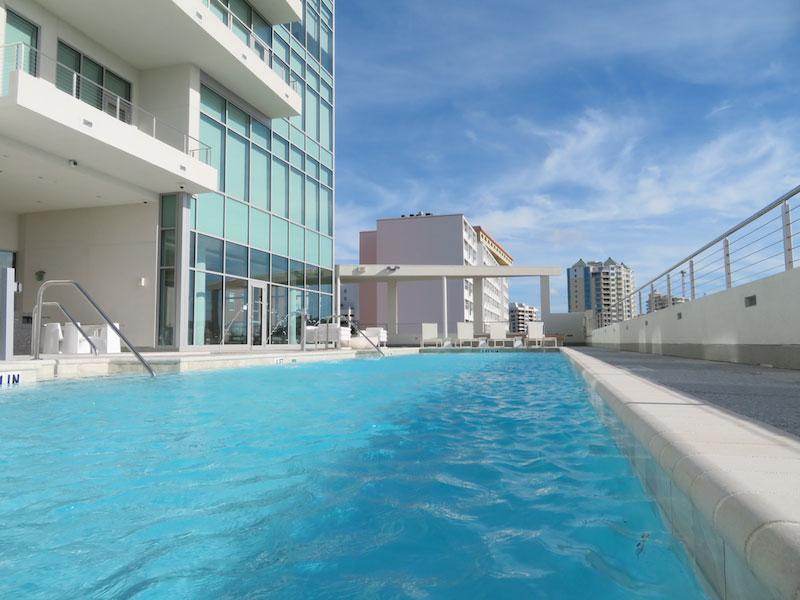 "Thank you for making our dream home possible. I just spent a week there and it is truly, The Jewel of Sarasota."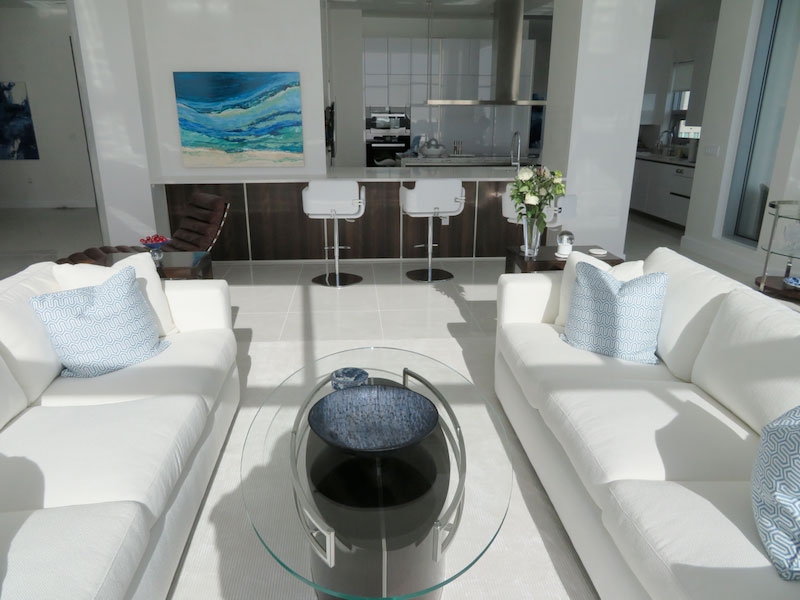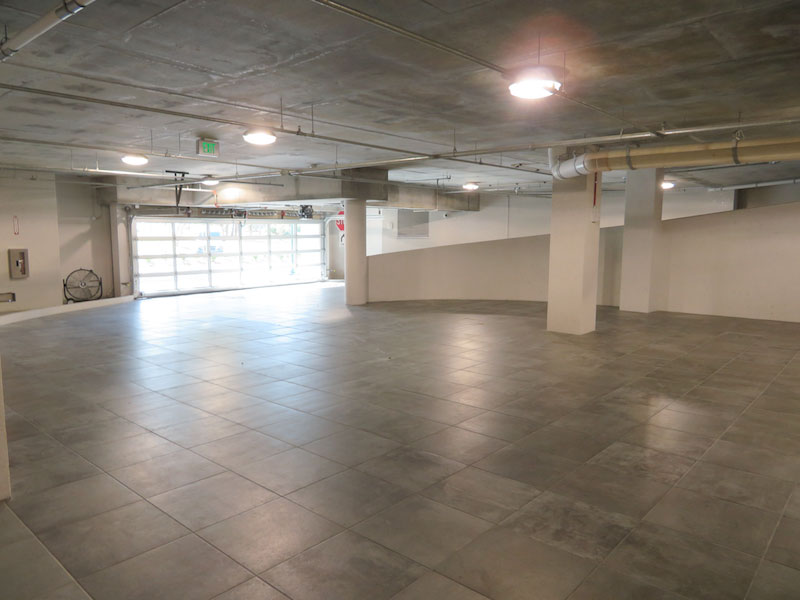 "We moved in and Tom, you've done a great job on the building. I could not be
happier with the quality in our unit. The amenities are outstanding."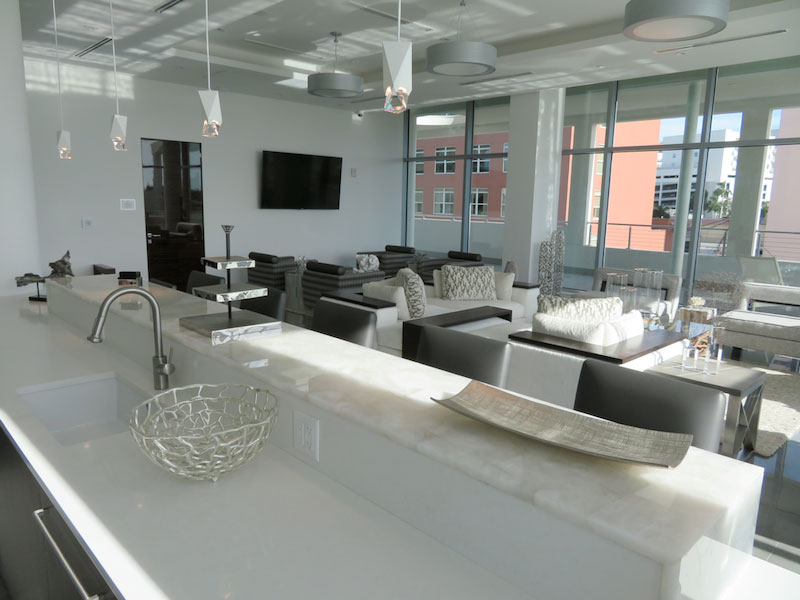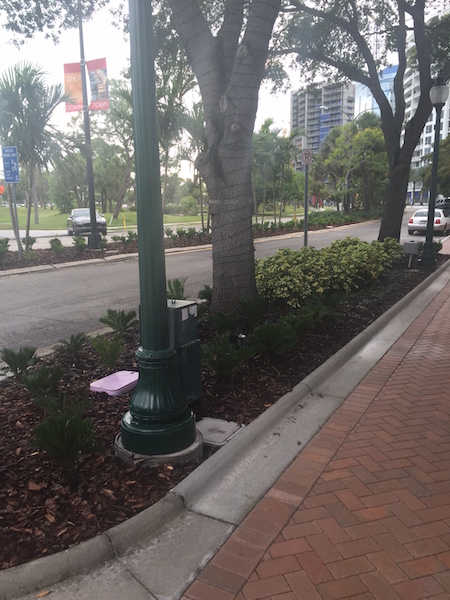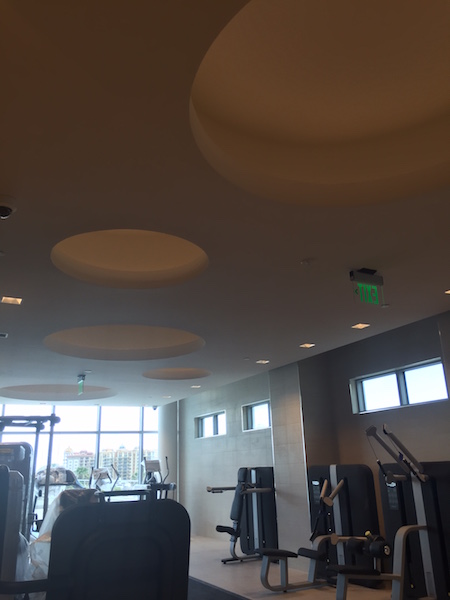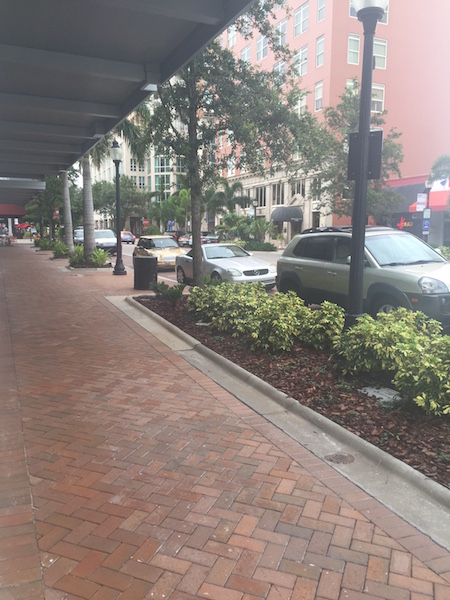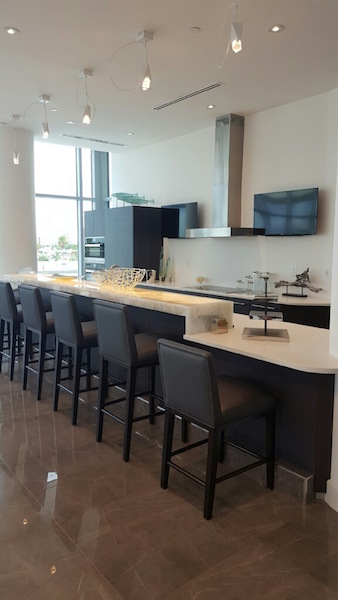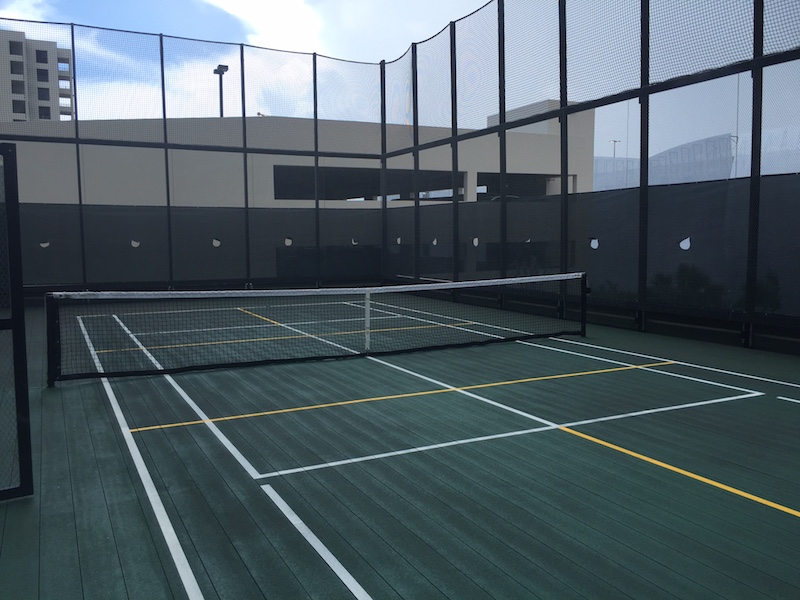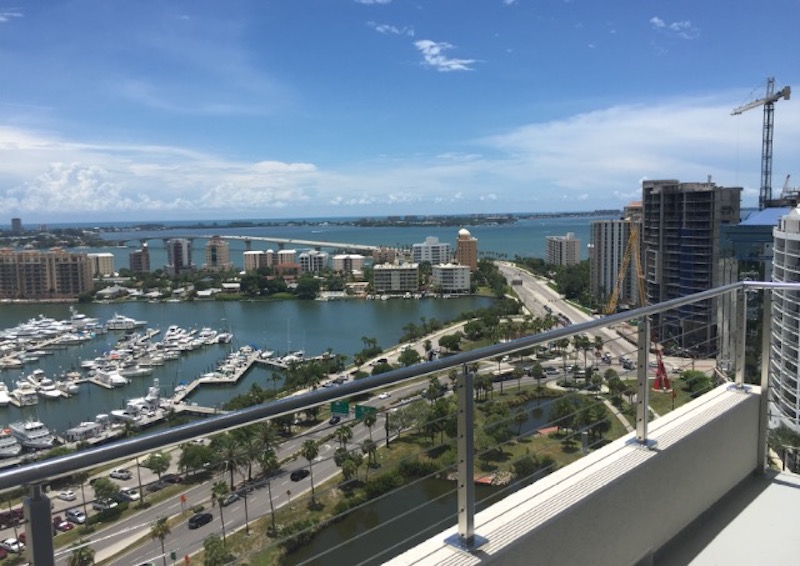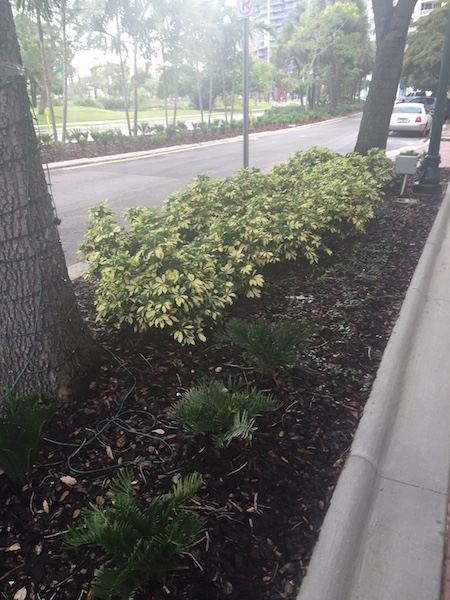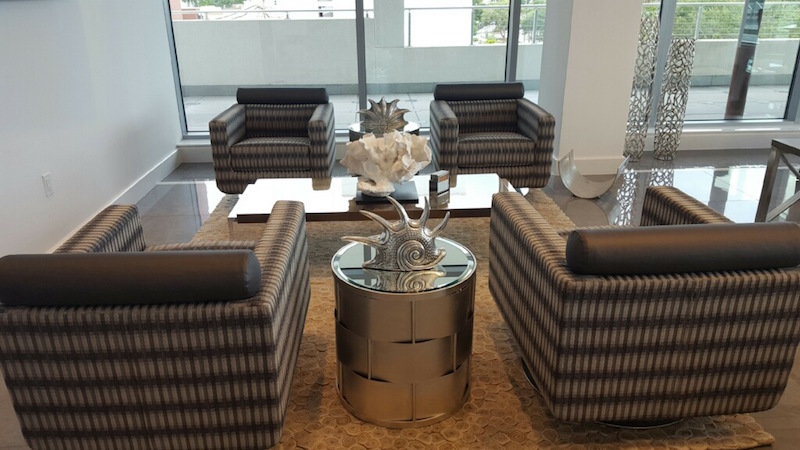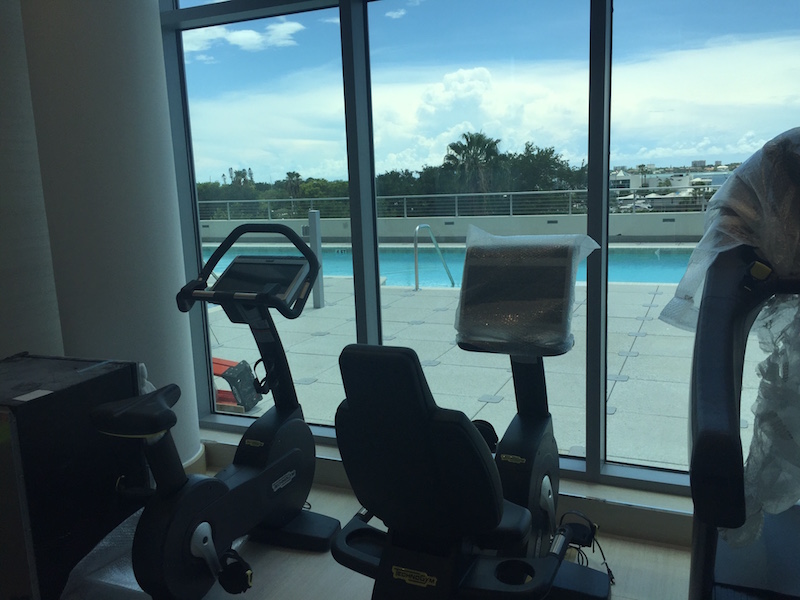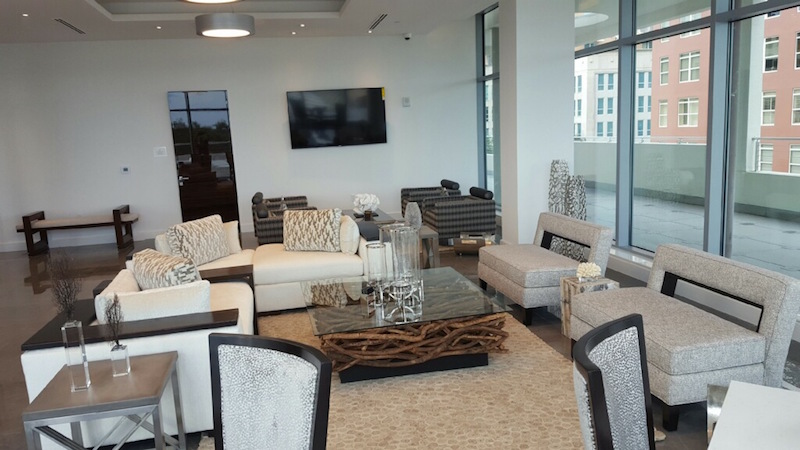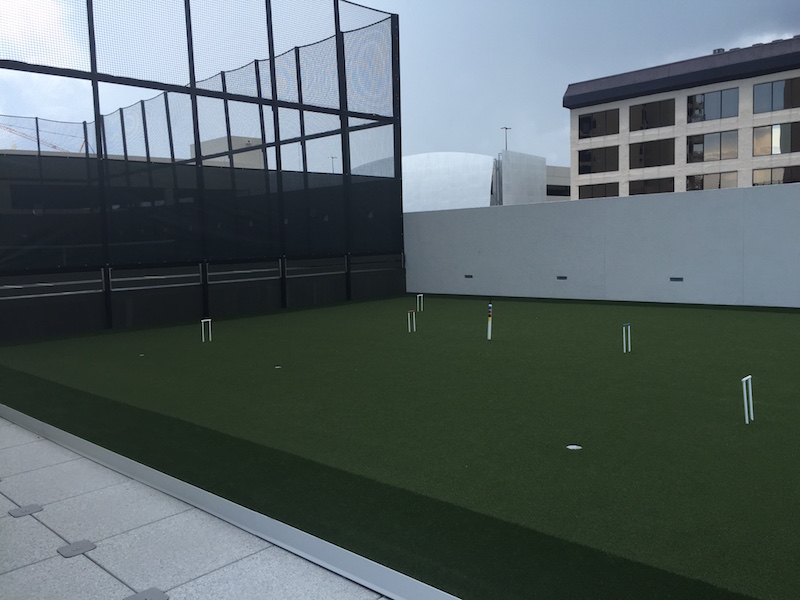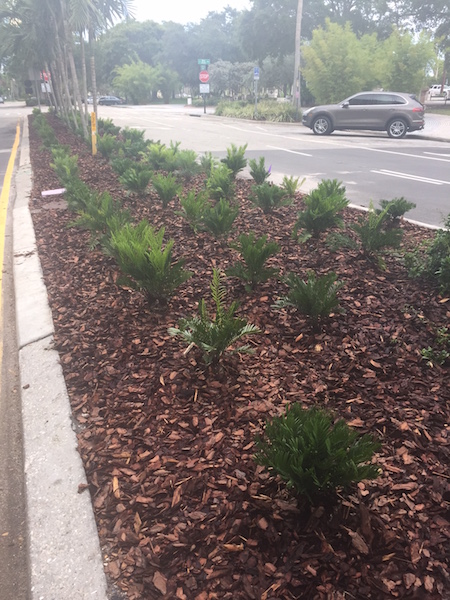 Updated photos below... We are in the last stage of construction to create a wonderful Project so many shall enjoy and admire for many decades. All the best!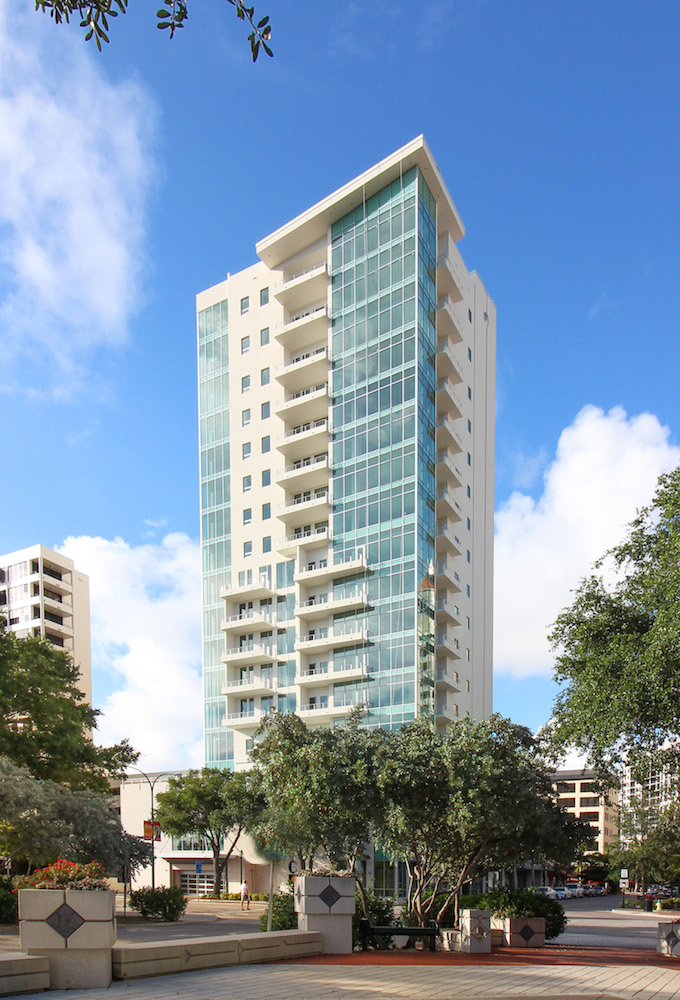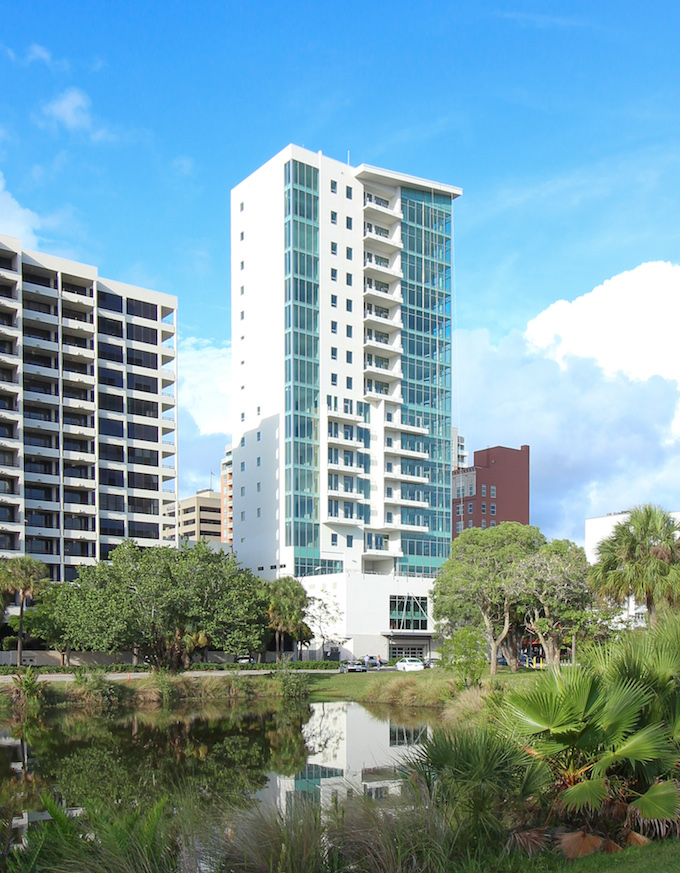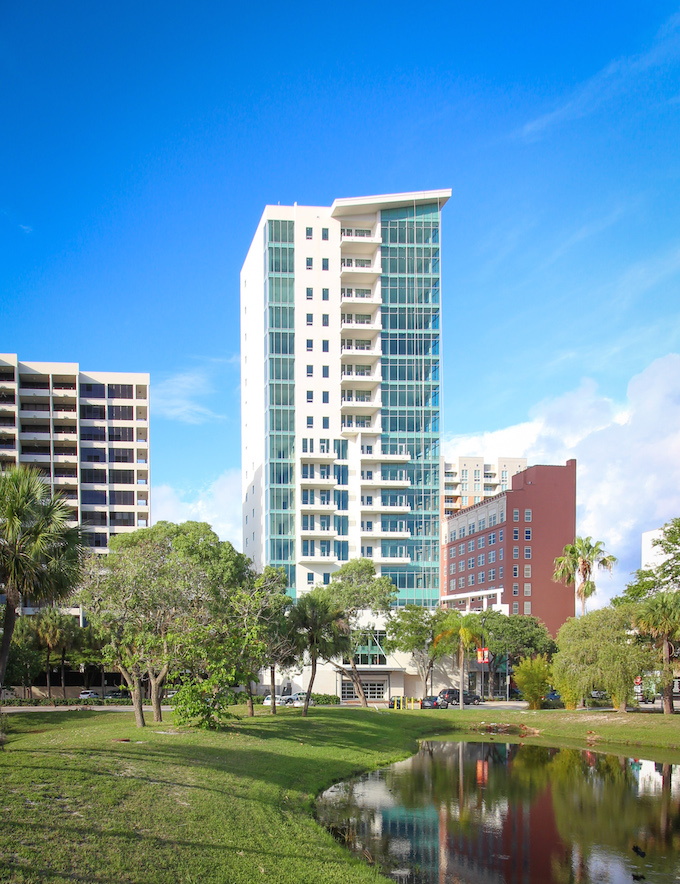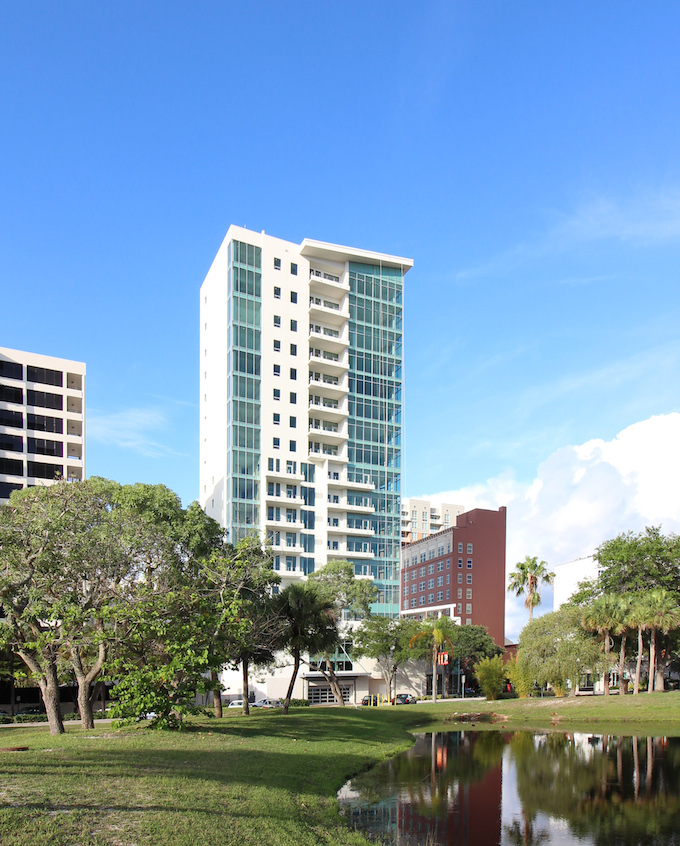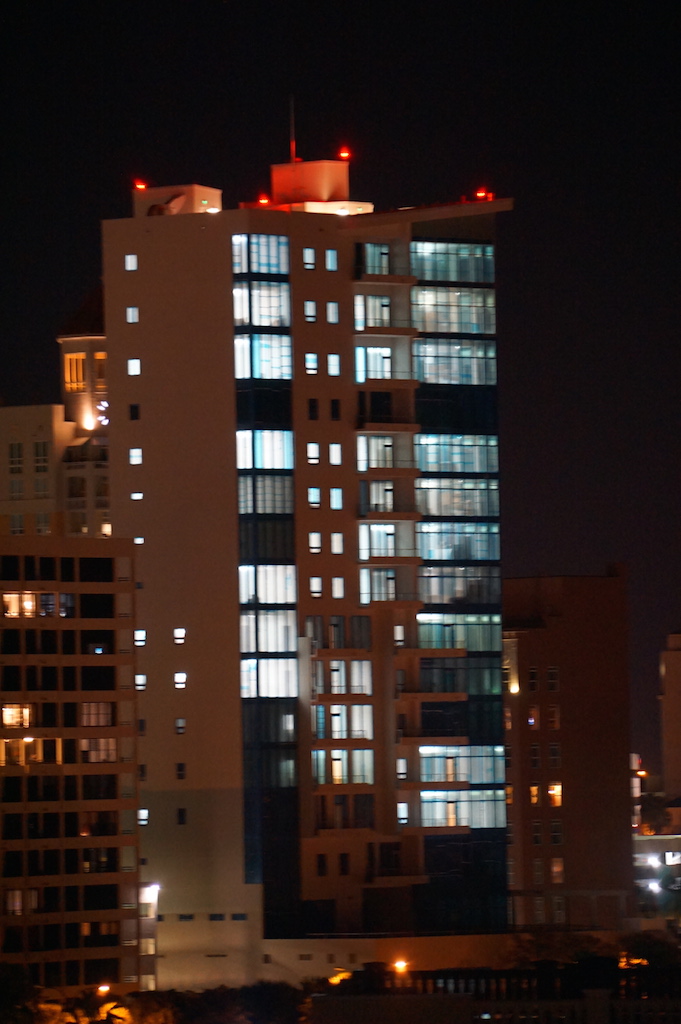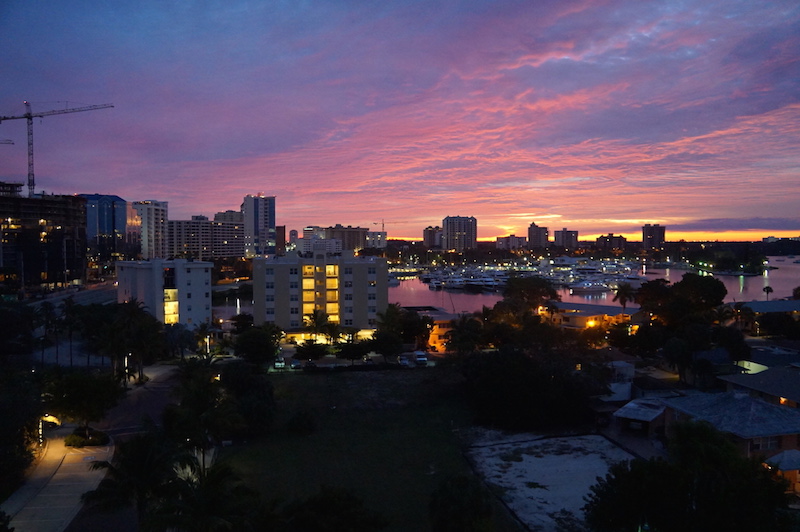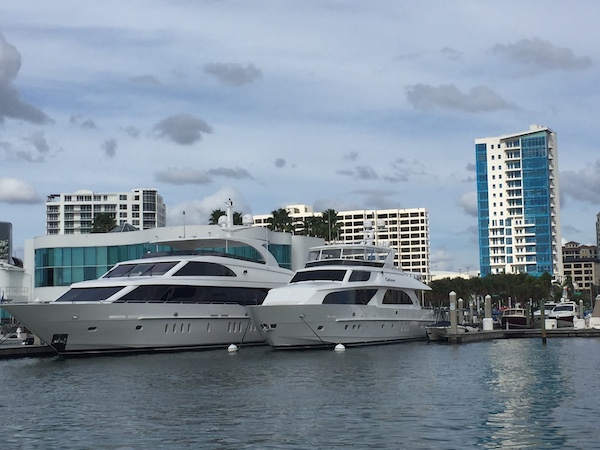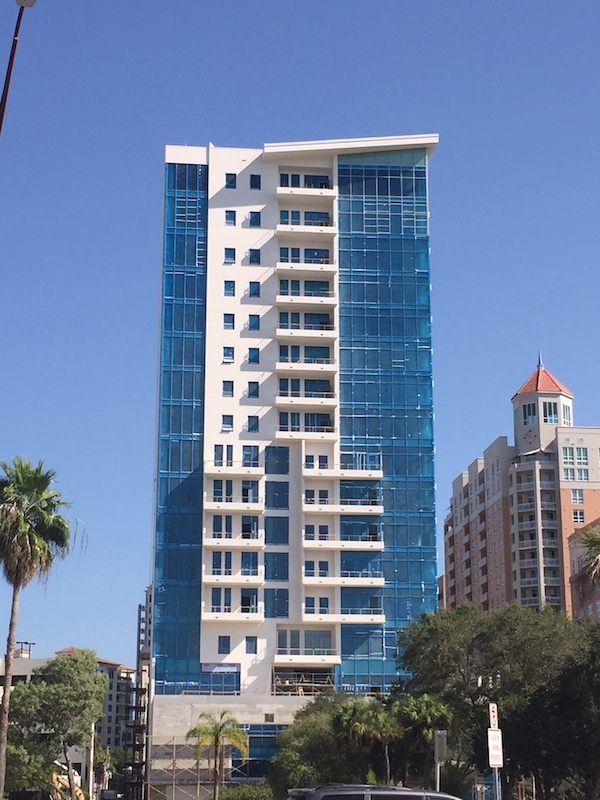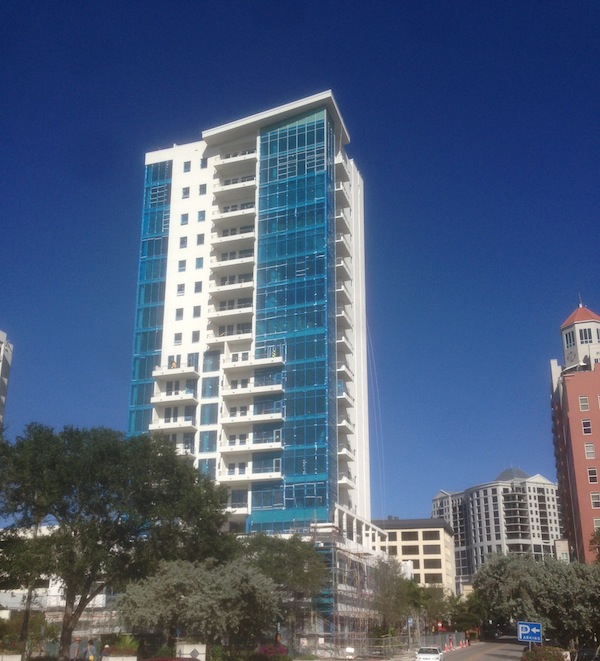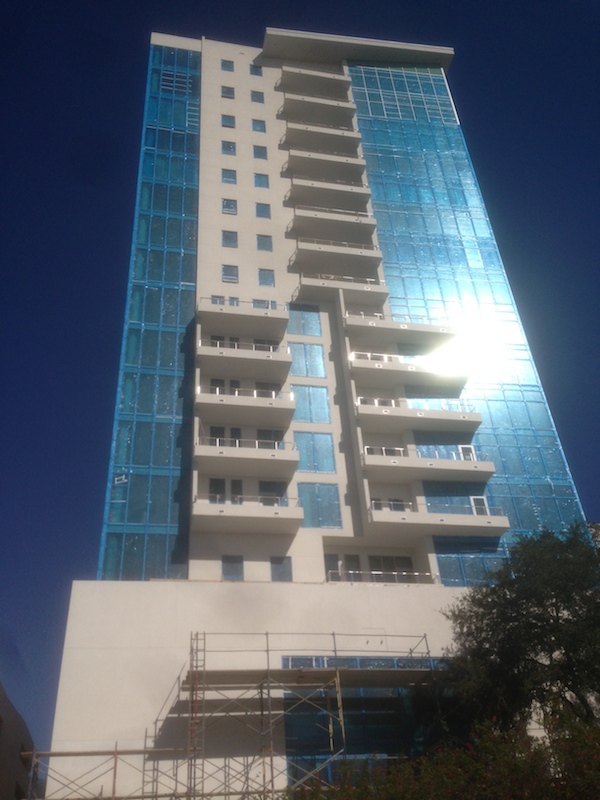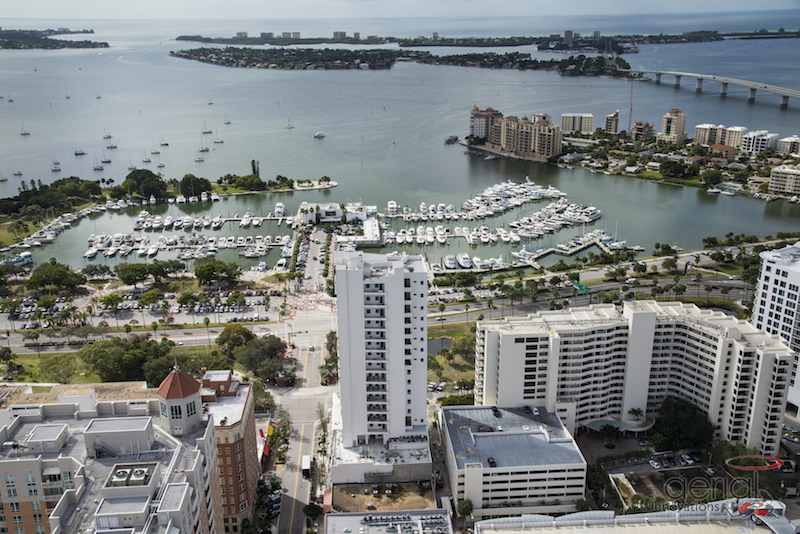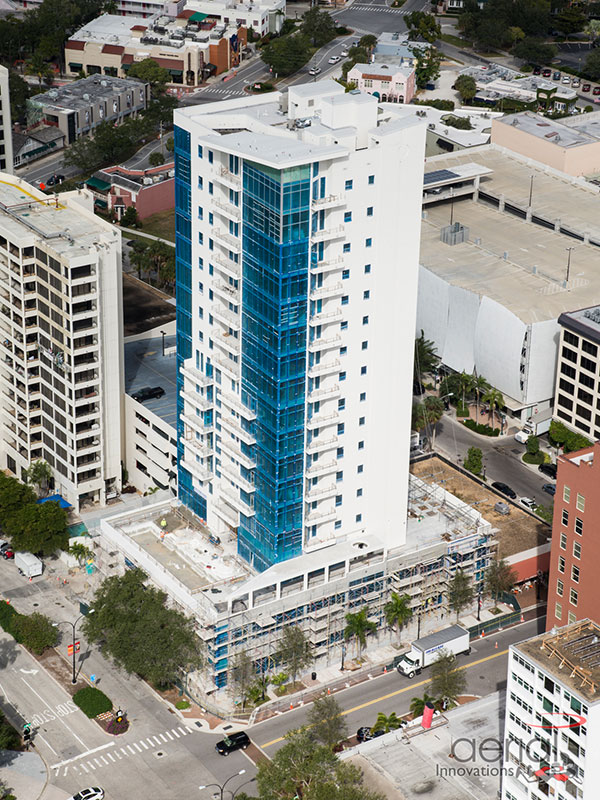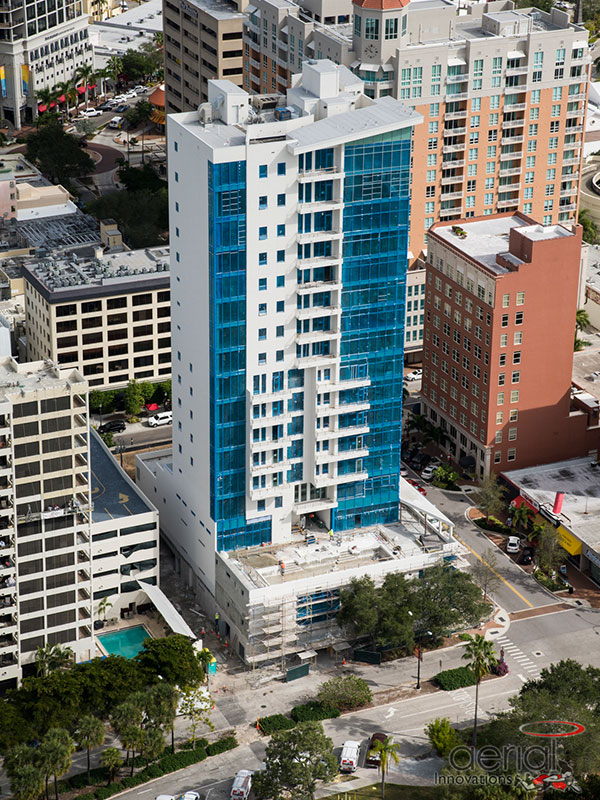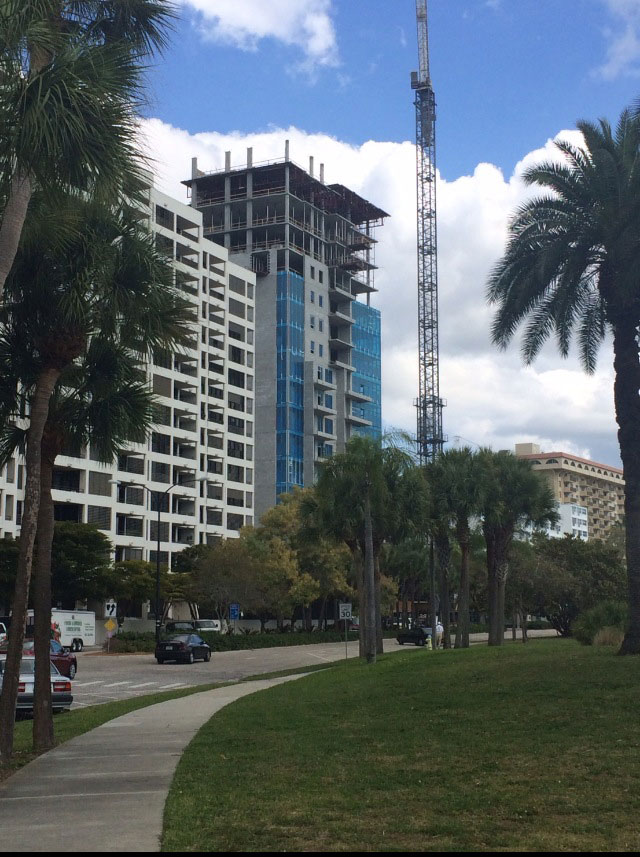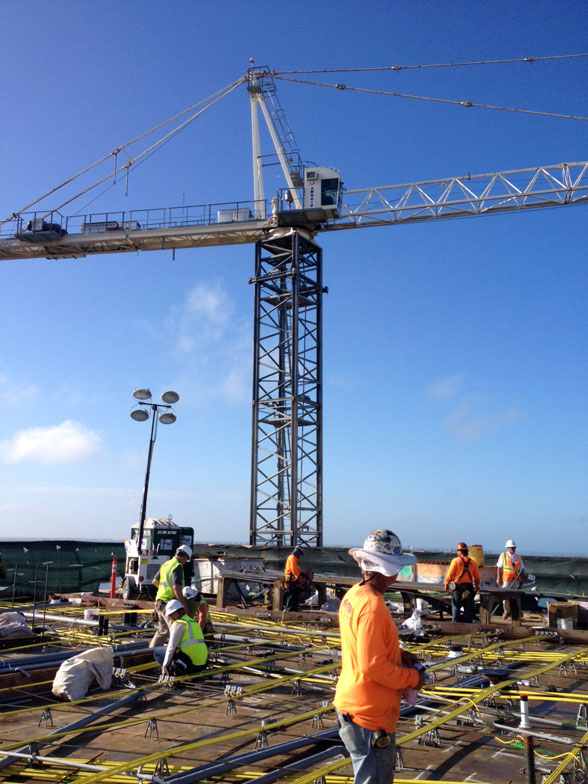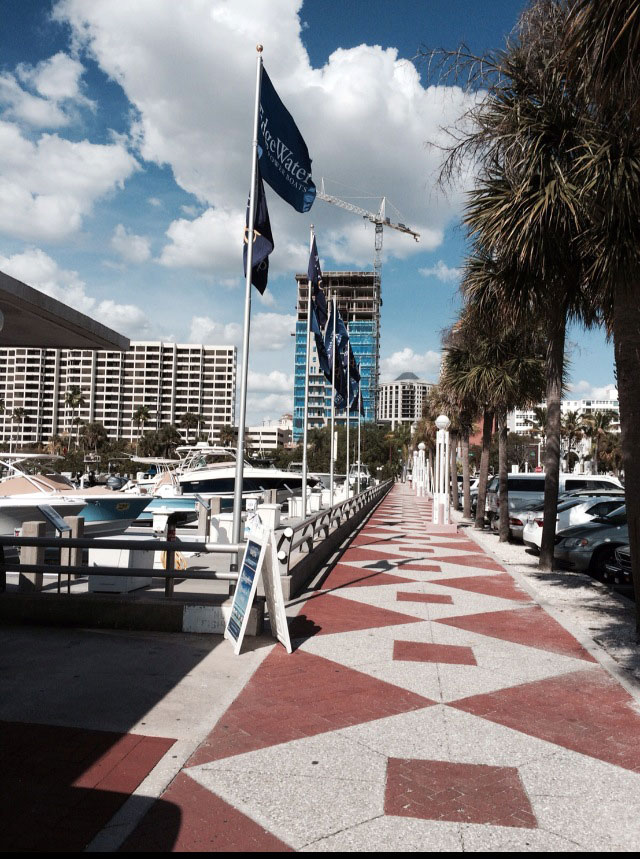 The Jewel Update
January 30, 2015
We appreciate you visiting our website to gain additional information relative to The Jewel.
The Jewel is a mixed use high rise tower, currently under construction, in beautiful Sarasota, Florida,
at the prominent downtown corner location of Main Street and Gulf Stream Avenue.




I'm pleased to inform you that
Progress photos from 1/24/15. We pour level 14 this week.
We have wrapped up construction draw submission #6, and are also in the 7th month of construction.
Each day at The Jewel, is amazing. To watch the progression of Suffolk Construction Company, Hoyt Architects
and so many expert subcontractor's work each of their special craft, is both fun and rewarding.
The Jewel has numerous attributes in the works, most of which, shall be enjoyed by each
of the 19 tower residential condominium owner's, as well as each of the towers' commercial occupants.
If you scroll down below, you'll pleasantly uncover many announcements, project progress photos
and numerous exhibits representing floor plans, elevations and renderings.
All tower residences are sold, which is an amazing statement of our dedication,
to very soon achieve completion of this endeavor. We're well on our way,
working toward our next levels' concrete pour, at this time.
So many wonderful exquisite finishes and details will demonstrate our commitment
towards a responsible, well planned array of the many attributes of The Jewel.

I want to thank all members of The Jewel development, architectural, engineering, design,
legal, land planning, administrative, marketing and numerous construction members'
contribution to this iconic project.

If you, a friend or family member has any question, please contact me directly.
See below the latest progress images: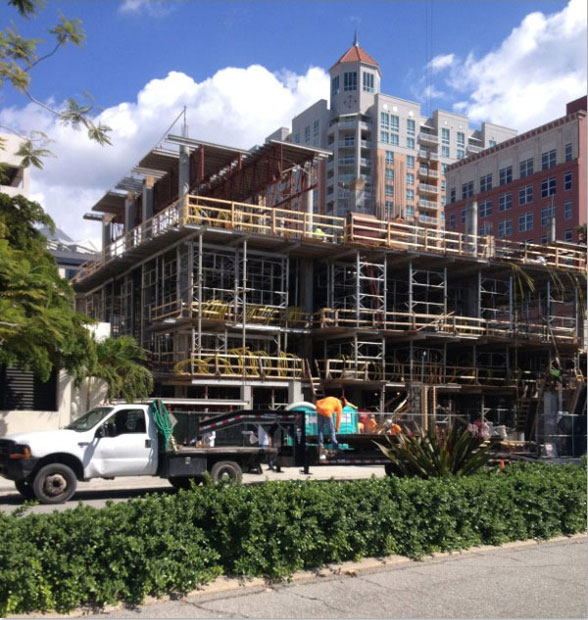 All the best!
Thomas James Mannausa
President
Main Street J Development Co.
* Certified Property Manager•
* Realtor•
* Accredited Management Organization•
tel: 941.704.5873
email: tmctjm@aol.com
www.mannausa.com
.........
Web site update- 8/21/'14

We are pleased and proud to provide this update pertaining to construction progress
of The Jewel, a modern mixed use high rise tower located at the prominent intersection of
Main Street & Gulf Stream Avenue in beautiful downtown Sarasota, Florida.

We are also very pleased to report all 19 tower residences are sold
with substantial binding deposits from very enthusiastic and active purchasers.

We also have sold the prime ground floor Main Street & Gulf Stream Avenue corner
commercial spaces to McCarver & Moser Jewelers, as a spectacular addition to The Jewel.

We have only the ground floor commercial condominium spaces between The Jewel's tower lobby entrance
on Main Street and Epicure Cafe' to solidify a complete "sell out" at the project.

Suffolk Construction Company is progressing with comprehensive construction activities.
The Jewel's tower crane was erected and inspected late last month and is
a magnificent operational equipment element utilized daily to further construction requirements.
We have timely processed 3 successful construction draws thus far,
with the 4th draw request coming up shortly.

Customers of The Jewel, are diligently working with both JKL Design and Snaidero/EBL
on selecting wonderful kitchen, bath vanities, countertops, flooring and finishes to create
wonderful unique tower residences, in what will become an award winning downtown tower.
A few progress photos of construction are provided herein for you to view and enjoy.
If you have any question or would like to learn more about The Jewel,
please call me.

Best wishes!

Thomas James Mannausa, CPM*
President
Main Street J Development Co.
DEVELOPER
Tel: 941.704.5873
Email: Tmctjm@aol.com

Progress images: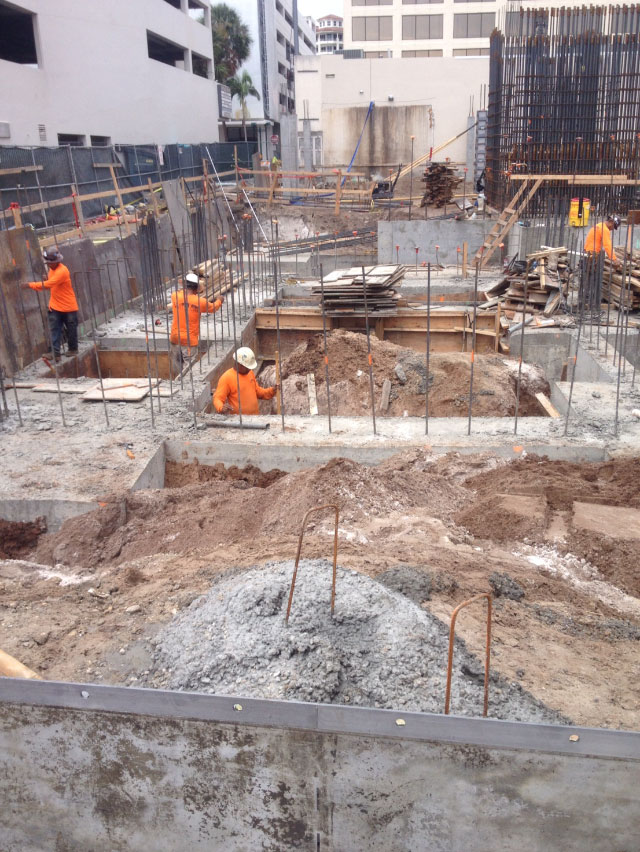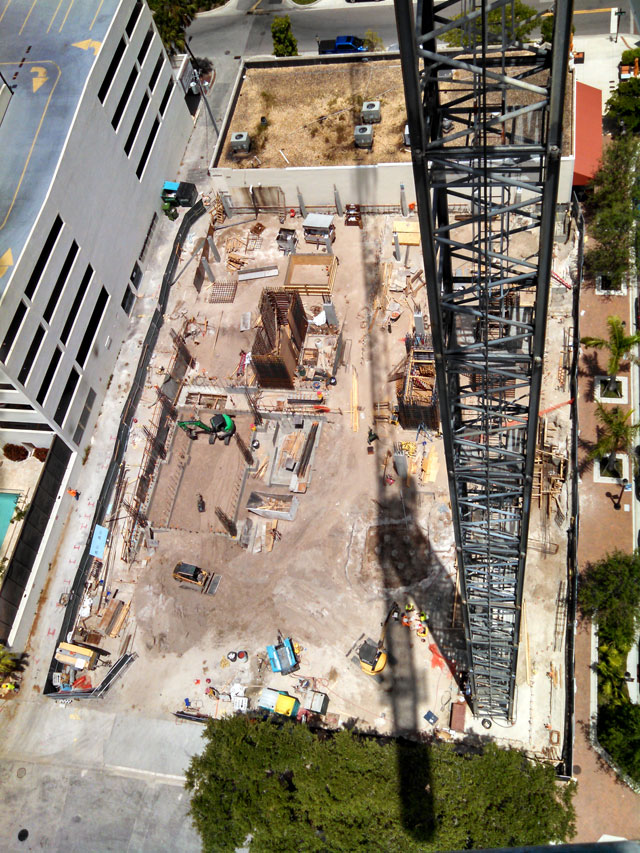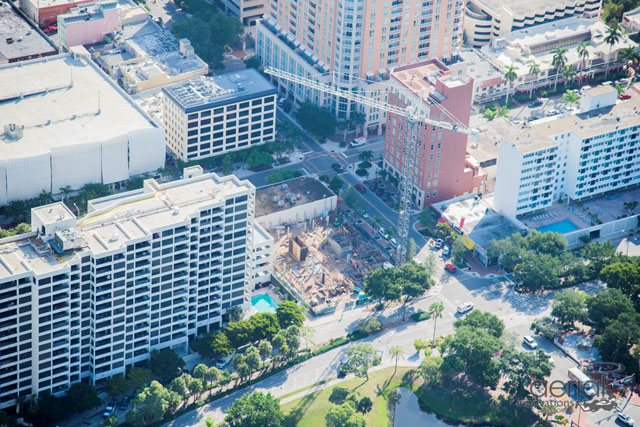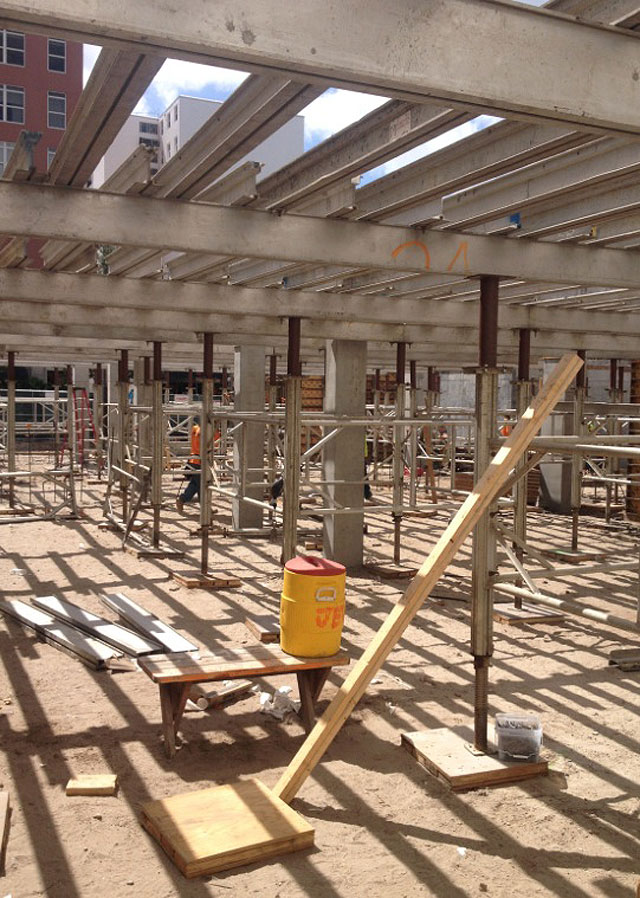 .........

Developer Update June 18, 2014

We're under construction. All sheet pile work is complete.
All piling and rebar steel work is complete, comprising 300+ pilings below grade of 2+- miles
of concrete and 4+- miles of rebar steel. Next up is dewatering and our concrete/steel subcontractor
begins a 33+- week endeavor to create the tower infrastructure, including slabs,
garage ramps, and post tension floor slabs running up the tower.
Very exciting!
Our first construction draw went smoothly and we anticipate
each subsequent month accomplishing same effectively.
Suffolk is working hard on moving every element forward in a professional fashion.

Developer Update - The Jewel Rising
4/29/14




Magazine:
getREAL
Exclusive.com
( Read more from the online magazine )

Letter from the Publisher:
Ed Bertha
( Read the Letter from the online magazine )

REAL Interview:
With Developer Tom Mannausa
( Read the Interview from the online magazine )

---

Developer Update 4/29/14




WE ARE UNDER CONSTRUCTION!
The construction Bridge Loan is closed. Notice of Commencement has been recorded and posted
at the job site. Suffolk Construction Co. has been issued the Notice to Proceed by the Owner/Developer.
Pile tests are complete. We're underway! Mid-August 2015 is our anticipated completion date.
All tower residences are sold except floor 10 - $3,295,000.
I'm so very pleased!
Thank you very much.
Thomas James Mannausa
President
Main Street J Development Co.
* Certified Property Manager•
* Realtor•
* Accredited Management Organization•
tel: 941.704.5873
email: tmctjm@aol.com
www.mannausa.com

Developer Update
4/03/14

The coffee table book, "The Jewel, Back In Time..." Is complete.
It is a photo book of lower Main Street, Sarasota spanning over 140 years.

The City of Sarasota Building Permit has been approved, issued and purchased.
This was a comprehensive application and review process. We now are clothed with all required permits
to proceed with construction. We are aiming at closing with the Bridge Lender,
whereby the Notice of Commencement is recorded authorizing the construction stage to begin.
Our dedicated construction team is anxious to get underway. The construction office is earmarked
to be set up. Project Manager, Assistant Project Manager and Job Superintendent are in place.
Each of these 3 team members have numerous years of tower construction experience and
have been staff members of Suffolk Construction Company for many years.

We are dedicated to concentrate on construction endeavors and move forward with test piles,
site work, pilings and concrete & steel infrastructure installations.
The construction of The Jewel will be a fun and memorable process to observe, manage and undertake.
We have one full floor residence at The Jewel available for purchase...All other tower residences are sold
and under binding purchase agreements with nonrefundable deposits.
We're very excited, to move into the construction stage of this spectacular mixed use
high rise downtown Sarasota project...Best wishes!

Thomas James Mannausa
President
Main Street J Development Co.
* Certified Property Manager•
* Realtor•
* Accredited Management Organization
•tel: 941.704.5873
email: tmctjm@aol.com
www.mannausa.com
Developer Update
Update 3/1/'14
We're proud to say, since December 7, 2013 we have obtained 10% deposits
and binding fully executed purchase agreements on all but 2 tower residences at The Jewel.
This important stage allows the project to move forward, allowing the match up of Sources and Uses
of our conservative financial plan. We are a debt free enterprise. Our bridge lender is also
very pleased with our progress and I couldn't be any more pleased.



iPhone image 3/4/14




We continue our mission to press forward to the next phase of this wonderful downtown Sarasota tower:
construction. Customers are energized by the many attributes of The Jewel and our performance.
As you know, actual sales create the ability move forward. We're soon on our way.
The City is close to approving the projects' building permit. Chicago Title Insurance Company
is holding in escrow all deposits, under the supervision of the Williams Parker Law Firm
and Michael Hartenstine, law partner and general counsel of The Jewel.
Please contact me for a personal sales presentation. The next 2 customers
will also receive pre-construction price advantages and will enjoy
the spectacular views, prime location, amenities and finishes The Jewel provides.
Best wishes!
Thomas James Mannausa
President
Main Street J Development Co.
DEVELOPER


February 1, 2014
The Jewel:
We're creating tower residence's and a lifestyle choice that shall inspire each homeowner
for a pure modern sleek downtown Sarasota condominium high rise mixed use development,
coupled with spectacular unobstructed views of Sarasota Bay, Marina Jack's 307
expertly maintained yacht slips, 3 parks, two renowned bridges, rewarding sunsets,
Big Pass and an unparalleled amenities package.
More than the prior statement, our top notch experienced team of architectural and interior
design professionals, as well as the Developer and General Contractor
work toward one simple mission:
"Dedicate ourselves, to provide polite and timely services
to each and every customer of The Jewel, every day from design selection and through move-in-date,
as well as through our customer warranty period".
The "best of the best" is what we provide and our commitment. The Jewel "showroom"
at JKL Design is wonderful. Each customer is "hand held" through the color and finish process,
by Kurt and Michelle. Honestly, JKL Design services are fun, very detailed and amazing.
Our purchasers are energetic, solid and the backbone of our success story. Each purchaser has
a unique history of life's boundless endeavors and we provide to all customers
of The Jewel, a special relationship from purchase, design, construction and closing.
The State of Florida has approved The Jewel Condominium Documents and we are selling
tower residences in our binding purchase agreement stage (well past a reservation stage).
This is an important statement to all customers, as our condominium documents include
all plat layout's our very experienced team of surveyor, project architect, engineers,
legal, designer and the like all produced final details contained therein.
We are at this time directly involved with obtaining the City of Sarasota issued building permit
and we believe it will be ready very shortly. Hoyt Architects, Jag Engineering, Wilson Structural Engineering,
Gerkin Surveying, MEP engineering under Michael Thompson's direction, Williams Parker Law Firm
and the Developer are wrapping up the last few requested answers to City staff comments.
A high profile, $50,000,000. project, such as The Jewel, requires every detail from dedicated
easements to utilities departments, recycling waste matters, through all construction activities.
The City staff has requested answers at this time, only alleviates problems, which may occur later.
We respect the process. One thing for sure, when the construction phase begins,
we'll move at a very quick pace. We stand ready to pay the remaining balance of the City building permit fee.
Then, we wrap up the few remaining sales, mobilize our construction team and proceed.
We have only a three tower residences available for purchase. Call me now please... I love presenting The Jewel !
Thank you very much.
Thomas James Mannausa
President
Main Street J Development Co.

* Certified Property Manager•
* Realtor•
* Accredited Management Organization•
tel: 941.704.5873
email: tmctjm@aol.com
www.mannausa.com
The Jewel - Update 1/1/14

We are moving forward at a very fast pace.  Each day, our experienced team of dedicated staff
and experts wrap up various portions of elements beneficial to fulfilling our mission.
Our transition from Reservation Stage to Purchase Agreement Stage has resulted (on schedule)
in consummation of fully executed purchase and sales contracts on the majority of the 19 residential tower
residences at The Jewel.  The few remaining available tower residences will be 'snapped up' as we continue
our progress and visual aspects of construction appears.

Our design team has worked very hard to achieve completion and perfection of our comprehensive
architectural and engineering plans. The expert staff of the City of Sarasota planning, building, utility and
engineering departments have spent many hours dedicated toward providing written comments
to end up with final plans being in conformity with City building codes and regulations. 
Our design team is in a few days delivering responses back to the city, to wrap up
our Building Permit issuance process.  I am thankful to everyone working on this project
to allow our development and construction team to commence the construction phase of The Jewel.
The project is scheduled for completion in 470 days, under the expert direction of Suffolk Construction Co. 

On December 30, 2013 Florida Power & Light's construction crew showed up, to position
The Jewel, by adding a new pole and transformer to service Cafe Epicure and remove two electrical poles
and transformer to clear our site for the upcoming site work and such.  This transition required
coordination with many governing bodies and substantial funds to move forward. 
FPL performed timely and in expert fashion.

Consistent with any new construction development, the front end time, marketing and creativity,
legal documentation, branding and such, consumes organizing numerous aspects from many disciplines.
We have achieved award winning design and completion on over 50 projects. The Jewel, being a crowning project,
is within a few short weeks of construction mobilization and commencement.

We are a debt free company, having performed all land acquisition, completion of design plans,
structural engineering, civil engineering, architectural, mechanical, plumbing and electrical engineering,
surveying, marketing, legal requirements and such.  Our conservative outlook will continue through
completing The Jewel, which in the end, will be an award winning tribute of success
and an excellent value and investment afforded to each customer.

Our wonderful ground floor Main Street Commercial condominium units are now a focus
of our development team to place wonderful business enterprises in each remaining available space.
Of course,  each commercial condominium retail space, will be finished to comport to
The Jewel's expert design integrity, including fine Italian porcelain products on floors, most walls and
unique LED lighting, store front glass and doors, and signage.  We already have commercial condominium
spaces designated from experienced establishments to occupy and operate at The Jewel.  We are in discussions
with other businesses at this time.  All commercial spaces fronting on Main Street are prime retail locations.

Our coffee table book,  "The Jewel, Back In Time", has been sent to the printer.
This book, is a very unique project, which we put together over the last several months. 
It encompasses over 100 pages of photographs of lower Main Street Sarasota, over many years. 
We received input and writing from local recognized historian, Jeff LaHurd, and my long time friend,
Tom Mayers,  on providing fun photographs of our block and other prominent properties and personalities
that reflect Sarasota's evolution over 100+ years.  It is simply a hard bound coffee table book
for our customers, family and friends to enjoy.

There's much to do yet, in fulfilling our mission.  We are an enterprise with an exceptional design,
construction, marketing, legal and development team with a dedicated financial plan,
to complete construction of our high rise, well located building and end up with a
pride of ownership award winning development. 
You will soon observe how fast we construct and create this spectacular project.

The "best of the best"  is our statement for The Jewel.  I encourage you to stop by our sales office
located 80 feet from the project site.  I'll be happy to present the project and our finishes to you.
We recognize, The Jewel may not be your next lifestyle choice;  however, you will be energized
by previewing first hand, what will be constructed with attractive modern finishes.
You will see our commitment to each customer and relay comments to your friends and family from your
personal investigation of this prominent new downtown high rise development.

All tower residences will be sold.  We will create numerous jobs through construction,
enhance downtown retail sales during construction and of course, add permanent jobs and
new downtown residents, to enjoy the many attributes our wonderful City of Sarasota has to offer.
This $50,000,000 project is on the map.  Thank you very much for your support and interest in The Jewel!

Respectfully,
Thomas James Mannausa
President

Main Street J Development Co.
* Certified Property Manager•
* Realtor•
* Accredited Management Organization•

tel:  941.704.5873
email:  tmctjm@aol.com
www.mannausa.com
_____

Click link to read what the Business Observer thinks:
_____
Updated November 3, 2013
Thank you very much.
Thomas James Mannausa
We are very proud to announce in this update,
that Suffolk Construction Co., of Boston,
Massachusetts has been selected as the General Contractor,
to perfect all construction matters pertinent to the The Jewel project.
Suffolk Construction Co. brings to our development team a long history
of numerous tower projects completed in many national markets.
Suffolk maintains regional offices in Florida and will soon set up The Jewel construction office.
Our team has spent many weeks bidding, negotiating, selecting subcontractors
and wrapping up our job schedule. We will soon begin site work and pilings
as the next step toward the vertical construction of The Jewel.
Condominium documents are complete. Current reservation holders will be sent their purchase
agreement and declaration of condominium purchase packages from Williams Parker Law Firm
on November 25, 2013. We will have customer selections at JKL Design showroom starting 11/25/'13.
A time frame of 3 weeks for purchase agreement and customer selections is anticipated.
The City of Sarasota is wrapping up the Main Street streetscape project. The new 20' wide brick sidewalks,
curbing, LED lights, trees and plants really look great! It will 100% complete in another week.
Call me to learn more.....
Best wishes!
Thomas James Mannausa

Updated: October 1st, 2013

Thank you for visiting The Jewel. We appreciate all compliments and comments very much.
We are very proud of our progress to date and shall perfect every detail in order to fulfill our mission
of creating an award winning modern mixed use tower at the prominent corner of
Main Street & Gulf Stream Avenue, Sarasota, Florida.
The Jewel tower residents shall enjoy spectacular views of Sarasota Bay, Big Pass, Ringling Bridge,
Marina Jack ( with over 300 plus slips) as well as unsurpassed project amenities and
every appointment in today's evolving ultra-luxury housing industry. Please preview below
the 15,000+ square foot amenity level, totally dedicated to a charming, functional modern design,
yet turned up a few notches. Think about it. It's not just a pool deck, but a modern non-skid porcelain
wood grain, in appearance, two-tone deck, surrounding a 20 meter lap pool, with two fat jets
in the corner. The Jewel provides many spectacular locations to see Sarasota Bay and its perfect sunsets.
You'll love our LED lighted pool and jacuzzi at The Jewel. I genuinely appreciate Kurt Lucas,
ASID and his professional team of top notch designers assisting in the creation of not only
the sunning and swim deck experience, but with every other enjoyable detail of this project.
How about our co-ed steam bath, including the rare, cold plunge rain shower in same?

The Jewel's amenity level includes a Bryan Dunkelberger design (with Kurt's sign off).
It's a fantastic to a "T" fitness experience, including Techno Gym fitness equipment.
Plus yoga/stretch room (with heated floor), a Pilates area, TV's, sound system,
online cardio pieces, all in a calming, modern private motivational environment.
Quality Health Maintenance is now boldly obtainable.
Not done yet...
There's a platform tennis court, a putting green, and waterproof TV's at both our 'pool bar' and
our 'grill deck bar'. Just the thing, so that when your family or party are dressed up
in casual attire, you can all still visit The Jewel Club Room, the social
center of this project.

Ahhhhh....it's all finished to the nines! Kurt Lucas was quoted,
"The Jewel is your most comfortable pair of jeans,
with a diamond studded belt".
The Jewel commercial condominium purchasers shall also receive the finest finishes to further represent
this project, in which we shall design and install in each commercial space custom
Italian porcelain flooring and wall details, LED lighting and much more.

The Jewel commercial condominium spaces shall be elegantly finished, so that the curb appeal
and customer experience will compliment the project.
All tower residences will be sold. Call me at 941.704.5873. I'll be glad to talk to you, any day.
Our sales office is 80 feet from this wonderful project.
We're wrapping up every detail, so the construction drawings and permit set, represent the Developer's
detailed intent. We're bidding every aspect of the project and locking in various subcontractors
and components. This project will soon take off and we won't look back.
Act now to see perfection ... see for yourself.
Check out our unit floor plans. Best of the best!
**********
Please Note: Each purchaser/customer of The Jewel, will receive early November from
the Williams Parker Law Firm all pertinent condominium documents, purchase agreement,
escrow requirements and such. We will also then schedule one on one appointments in order to
review and select tower residence finishes to perfect this very important stage of our project.

Best wishes!

Thomas James Mannausa, President
Main Street J Development Co.
* Certified Property Manager•
* Realtor•
* Accredited Management Organization•
tel: 941.704.5873
email: tmctjm@aol.com
www.mannausa.com

The Jewel Sales Office